Pillow Block Bearings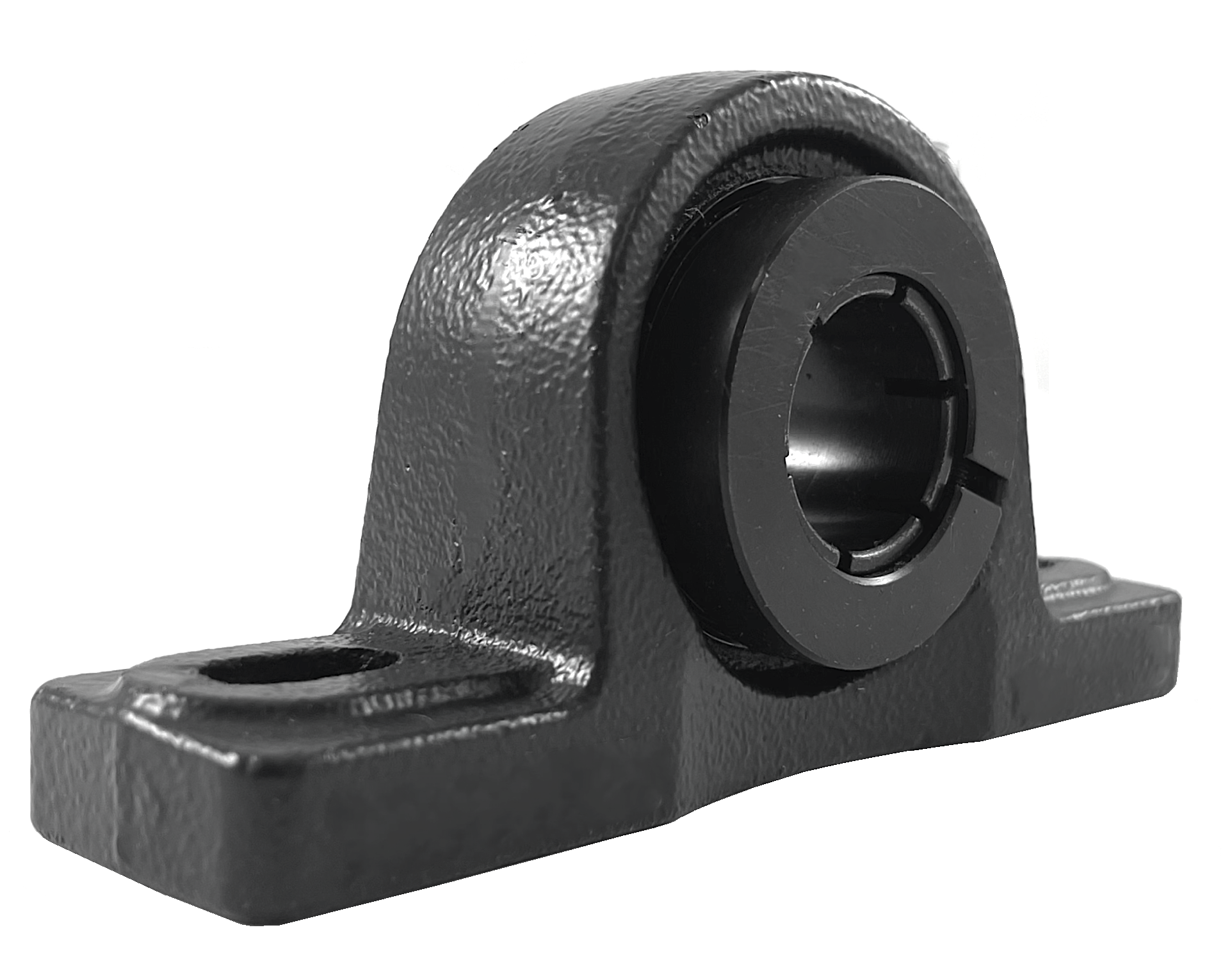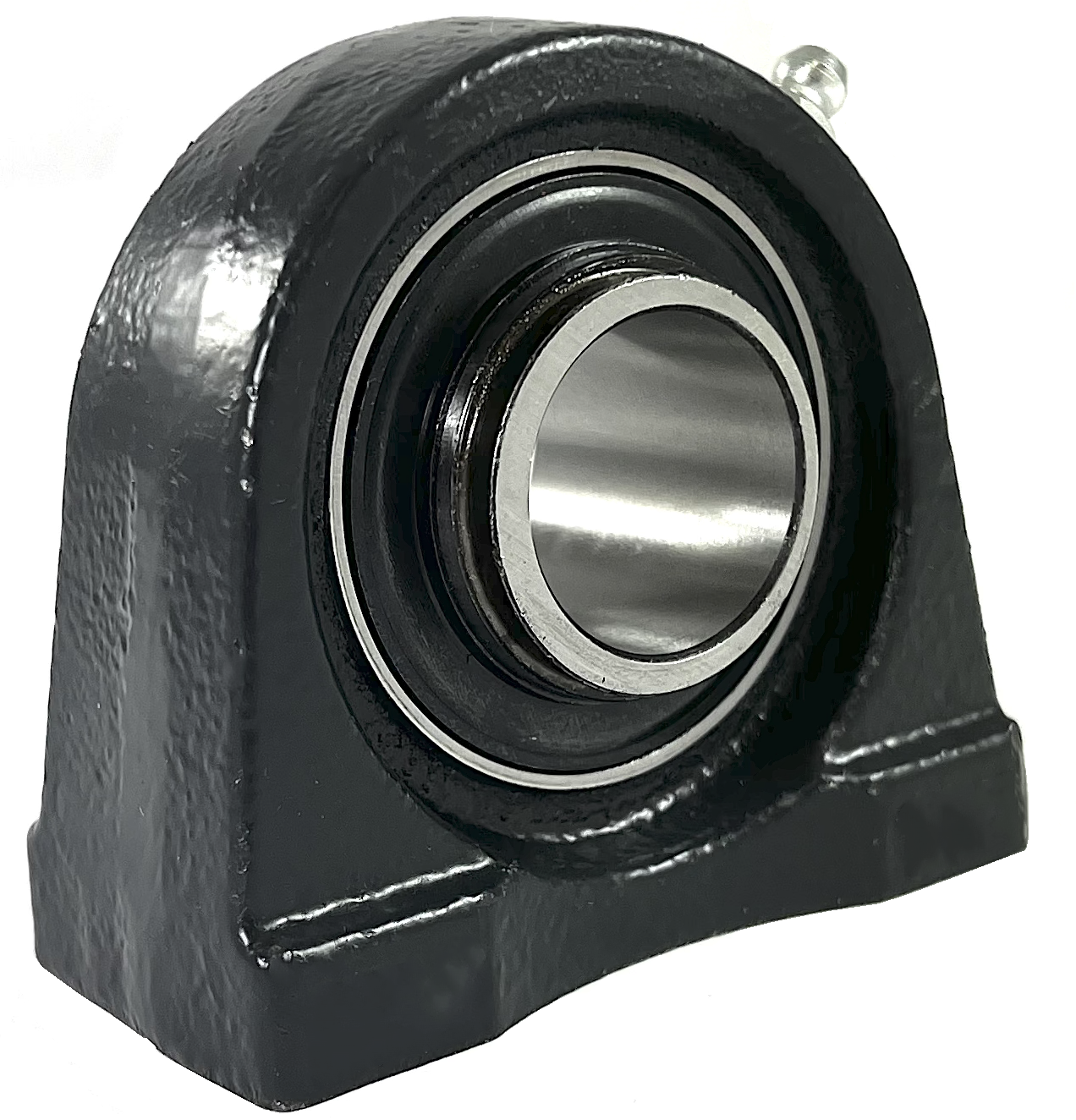 From the invention of pillow block bearings in 1950 to now, pillow block bearings have become the most popular type of mounted bearings. Pillow block bearings utilize a simple design that includes a bearing pressed or assembled within a mountable housing that provides ample shaft support in circumstances where the mounting surface is parallel to the shaft axis. We offer a wide range of configurations for pillow block bearings such as; light duty, normal duty, medium-duty, heavy-duty, tapped base, stainless steel, stamped steel, and Babbited pillow block bearings in both two-bolt and four-bolt styles. Pillow block bearings (including tapped base pillow block bearings) are located in various industrial and agricultural applications.

At USA Roller Chain, our high-quality bearings are designed and manufactured utilizing the latest bearing and lubricating technology and conform to standard dimensions for direct interchangeability. We offer bearing inserts that use ball bearings, roller bearings, and bronze. Being made from high-quality materials, supplied with performance bearing inserts, and premium lubricants create a pillow block bearing that is made to last. Discover our selection of top-quality bearings below and for additional information or quotations, contact our experienced customer service team, and we will be happy to assist you.
Pillow Block Bearing Components
A pillow block bearing consists of the following components:

Housing - The housing components of the assembly is supplied with mounting holes that give the unit the ability to mount to various surfaces. Non-Split/ solid construction housings support the base while enveloping around the bearing insert ring as one complete piece. In contrast, split construction housings have the ability for the bearing cap to be removed from the housing base. Split construction pillow block bearings are usually desirable in applications where it is difficult to access or remove the bearing unit. Housings are available in the following materials; cast iron, aluminium, stainless steel, and UHMW.
Outer Ring - An outer ring on a pillow block bearing unit is a circular shaped component on the outside that contains the active parts of the bearing.
Grease Nipple/ Zerk - Pillow block bearings with a re-lube function feature a grease nipple located on the exterior of the housing; below this grease point is a hole that the grease flows through to access the internal parts of the bearing. Re-lubing bearings keep their performance in check and increase the bearing wear life.
Seal - Seals on bearings units prevent dirt and contaminants from entering the bearings' internal parts while keeping the grease contained within the bearing.
Runner Cage - This component of the pillow block bearing is where the ball or roller bearings are contained and protected; this creates a safe surface for the bearings to freely roll inside the round cage.
Shaft Locking Mechnisium - The locking mechanism is typically set-screws, eccentric locking collar, concentric locking collar, or a Tru-Loc device. This component creates a secure bond to the shaft placed within the bearing insert to ensure proper engagement and performance.
Inner Ring - This component is what the cage rotates on while also securing onto the object needed to rotate.