Agricultural Roller Chain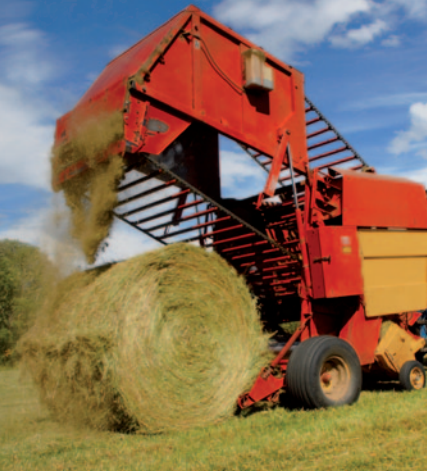 USA Roller Chain and Sprockets has a full line of roller chain for agricultural equipment at a fair price! All of our agricultural roller chains feature solid rollers and heat treated components for the best durability and performance.


A-Type Agricultural Roller Chain

This series of agricultural roller chains feature an extended figure eight shaped side plate and is found in a wide range of applications. This is the second most common used agricultural roller chain.


C-Type Agricultural Roller Chain

This series is typically used as a gathering chain or conveyor chain. It features a straight sidebar for increased strength and better conveying ability. This is the most common type of agricultural roller chain.


MR-Type Agricultural Roller Chain

This series of agricultural roller chain shares the same characteristic as the A-Type chains, but it is far less common.


ANSI Agricultural Roller Chain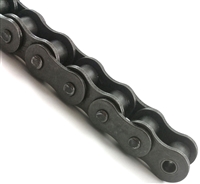 We typically supply #50, #60, #80 and #100 standard duty roller chains for agricultural applications. We also supply #60H, #80H, and #100H heavy duty roller chains for the toughest applications that need the longest life out of their chain. Due to the high speed nature of agriculture equipment chains, we recommend using our General Duty Plus quality roller chains that is specifically made for high speed applications. The pins of this chain are case hardened and have the highest outside rockwell hardness across all three quality levels, along with heat-treated bushings, rollers, and side-plates. Having a harder pin will eliminate stretch for most pieces of equipment. Along with the heat treated pins, rollers, and side-plates, all general duty plus roller chains are pre-stretched at the factory. Without excessive chain stretch, you have substantially less wear on the components and the chain will last longer.


Agricultural Roller Chain Attachments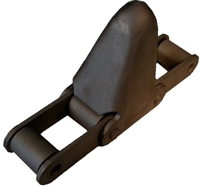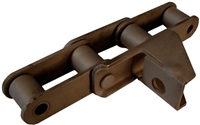 Attachments are commonly used for agricultural roller chains, so we keep a full line of attachment links in stock for individual purchase. We can also supply a complete assembly with the chain and attachments already attached. To get pricing and availability on agricultural roller chain and sprockets, please contact us at sales@usarollerchain.com or call (407) 347-3519.


Agricultural Roller Chain Sprockets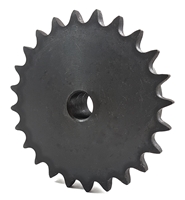 We have a full line of agricultural roller chain sprockets. We can supply these sprockets as cast or steel material based upon the application and customers needs. All of our ANSI sprockets feature a black-oxide coating for corrosion resistance, and sprockets that have 30 teeth or less come standard with hardened teeth.