180 Roller Chain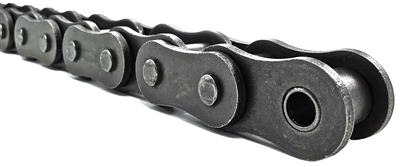 ANSI 180 roller chain is the twelfth largest size of roller chain in the ANSI Standard roller chain lineup. More specifically, with a 2.250" pitch and a high lifting and drive capacity this chain is utilized on some of the heaviest pieces of equipment around the world. Offering three different quality levels of 180 chain from single strand up to six strand configurations means that you can pick the right chain for your specific application needs. We supply 180 roller chains in riveted, cottered, and even API Certified Oil Field Cottered configurations as well as O-ring problem solver or with an anti-corrosive coating for abrasive applications.

180 Roller Chain Applications
Construction and Heavy-Duty Equipment:
180 chains are used heavy-duty construction equipment including cranes, large trenchers, excavators, telescopic handlers, and more!
Dams and Locks:
Dams and locks use 180 roller chains to open and close their gates that allow water to passthrough to the spillway.

High-Capacity Drives:
Heavy duty and high capacity drives are found anywhere from large plant machinery to commercial dryers and mixers.

Mining Equipment:
Due to the high capacities and rugged operation of mining, it is not uncommon to see 180 roller chain used in large-scale pieces of equipment.

Oil-Field:
We also offer API Certified 180 cottered roller chains for oil applications ranging from drilling and rigging. API chains utilize a special J-Hook cotter.
#180 Roller Chain Dimensions
Pitch (P)

Roller Width (W)

Roller Diameter (D)

Overall Width (A)

Plate Height (H)

Plate Thickness (T)

Pin Diameter (E)

Weight (Per Ft)

180-1
2.250"
1.406"
1.406"
3.120"
2.135"
0.284"
0.688"
8.978 LBS
180-2
2.250"
1.406"
1.406"
5.713"
2.135"
0.284"
0.688"
17.669 LBS
180-3
2.250"
1.406"
1.406"
8.306"
2.135"
0.284"
0.688"
25.526 LBS
180-4
2.250"
1.406"
1.406"
10.898"
2.135"
0.284"
0.688"
33.964 LBS
180-5
2.250"
1.406"
1.406"
13.491"
2.135"
0.284"
0.688"
42.421 LBS
180-6
2.250"
1.406"
1.406"
16.083"
2.135"
0.284"
0.688"
50.825 LBS
Note: overall width of cottered-style #180 roller chains will vary.


Besides the chain, we also supply a slew of 180 chain accessories to help make your job easier.

180 Roller Chain Breaker:
Next time you need to repair or replace your 180 chain you'll be glad to have this breaker, it utilizes a screw assembly that pushes a pin onto the chain rivet until it breaks. This makes it possible to remove the chain pin easily and separate your chain.
180 Chain Puller:
This domestically manufactured chain puller is revolutionary in design and is the best puller on the market in our professional opinion.
180 Roller Chain Wear Gauge:
Our one of a kind patented chain wear gauge lets you know when it's time to replace your chain. Using this tool in routine maintenance will save you on costly downtime and give your production an advantage over others who don't use the chain wear gauge.
180 Sprockets:
We offer a complete line of sprockets for #180 chain including A-Plate, B-Hub, C-Hub and taper bushed. As well as custom manufactured sprockets upon request!
Roller Chain Lubrication: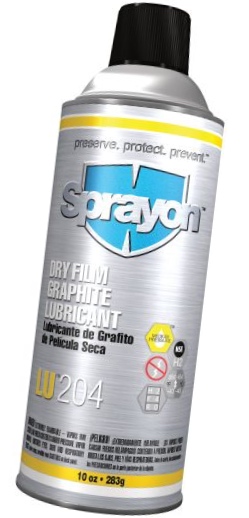 Roller Chain lubrication
is essential for optional chain operation and longevity. It increases performance by decreasing the friction on internal parts and can be used to keep particles from getting into the internal components of the chain.