Roller Chain Parts
At USA Roller Chain and Sprockets not only do we offer complete assembled roller chain, but we can also supply roller chain parts. Roller chain parts are good to keep on the shelf in large facilities for making emergency repairs and chain editing. We keep roller links, connecting links, offset links, and side plates for some sizes in stock. Other components such as bushings, pins, or rollers can be supplied within a short lead time. Below we show what parts go into a roller chain and what they are used for, then we show how a roller chain is typically assembled.



The first component is the pin. Typically these are manufactured out of carbon steel and depending on the quality level, the pin can be thru-hardened, case hardened, or heat-treated. We can also supply roller chain pins as stainless steel or nickel plated.
Next we move on to the bushing. Bushings are a crucial component for performance and wear life and are available as solid or split configurations for both ANSI and ISO standard roller chains.

Solid Bushings vs Split: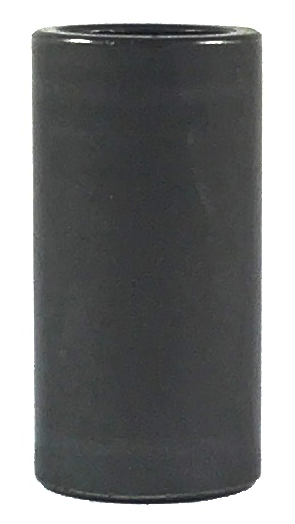 Solid bushings provide the best performance factor because of their seamless design. This promotes smoother operation with less friction and if dust, dirt, or other debris get into the roller chain. A solid bushing will wear at a slower rate than split. Split bushings are used in the majority of roller chains and is the most common design for chain manufactures. They do keep the cost of a roller chain down, but the added friction and possible bushing deforming because of stretch will cause pre-mature wear. Our Economy Plus series roller chains use the split bushing design for customers needing a light duty chain, while most of the General Duty Plus series chains use the solid bushing design for moderate applications, and the Premier Series chains only use solid bushings along with a bunch of other benefits for extreme duty applications.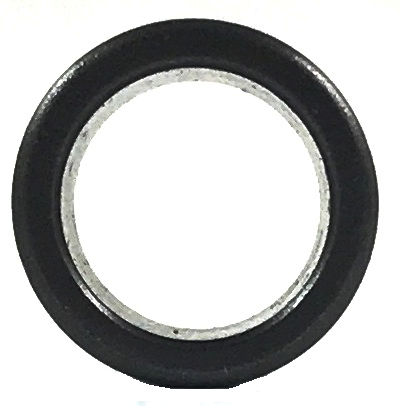 Outside of the bushing on a roller chain is the roller. This is the part of the chain that engages with the sprocket and is the first line of defense when it comes to wear. Because of this, pretty much all of our roller chains are manufactured using solid rollers. Due to the amount of metal-on-metal contact, proper lubrication is a must! We offer a wide range of lubricants that range from general applications to specific food grade applications.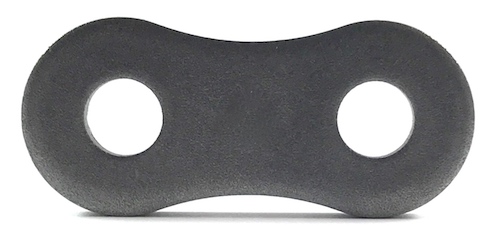 Roller chain side plates are used to hold the internal components in and for strength. There is a set of inside side plates that have press fitted bushings inserted with the rollers over the bushings (this is known as a roller link) and then a set of outside plates with
riveted
or cottered pins in them that go through the bushings to hold in the roller link. These are known as pin links. Our Economy Plus and General Duty Plus roller chains are manufactured using heat-treat and shot-peened side plates for added strength and less fatigue. The Premier Series roller chains are heat-treated and shot-peened as well but they are wide-waste plates, this drastically increases strength and shock absorption in applications
that stop or start often.
Roller Chain Connecting Link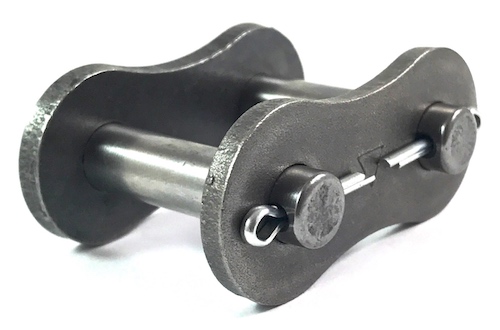 There are two different styles of roller chain connecting links, also commonly known as master links. The photo above on the left is the spring clip style. This style is typically used with ANSI roller sizes #25 - #80 and ISO chain sizes 03B - 16B, but cotter style links are also available for those sizes upon request. The photo above on the right is known as the cotter pin, connecting link style and is typically used for ANSI sizes #100 - #240 and ISO chain sizes 20B - 56B.
Offset links are also commonly known as half links and consist of a pin with cotter, bushing, roller, and two offset side plates. Our Economy Plus and General Duty Plus offset links are manufactured with a split bushing and solid roller, and our Premier Series offset links are manufactured with a solid roller and solid bushing.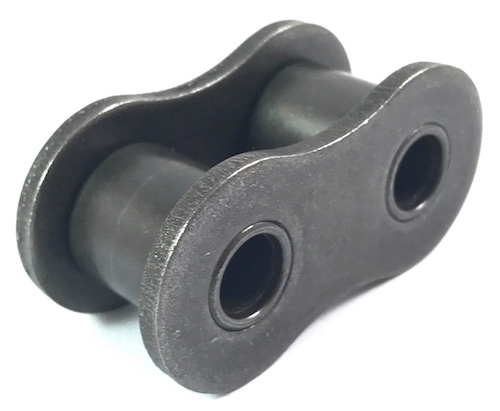 Roller links which are also commonly known as inside links consist of two bushings, two rollers, and two inside side plates.
Our Economy Plus and General Duty Plus roller links are manufactured with split bushings and solid rollers, and our Premier Series roller links are manufactured with solid rollers and solid bushings.
Below we are going to explain generally how assembly is done. Please note for this example we are using ANSI #80 roller chain parts.
First, we start with a heat treated inside side plate.
Next, there are two bushings that are pressed into the inside side plate.
Then, rollers are placed over the bushings.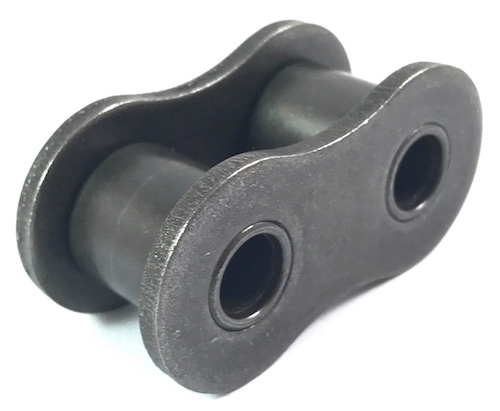 Then an additional inside side plate is pressed onto the bushings resulting in a complete inside link, also known as the roller link.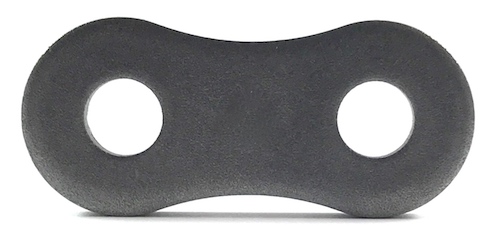 Next, we use two pins and an outside side plate to create an almost complete outside link, which is called the pin link.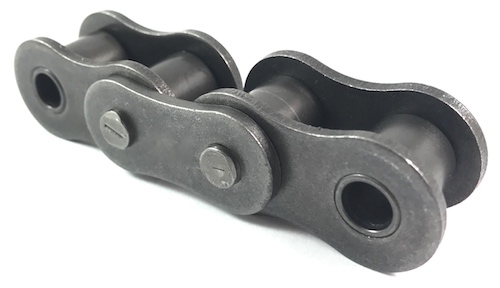 The almost complete pin link assembly is then inserted into two roller links and another outside side plate is put into position to be pressed down to complete the pin link and secure the two roller links.
Once pressed, we now have a completed section of roller chain assembled. This process is pretty much repeated until the chain is assembled to the desired length. The majority of the standard roller chains we supply are in stock as 10ft boxes, 50ft reels, and 100ft reels. For more information or to get a quote on roller chain or roller chain parts please contact us and we will be happy to assist you.
Phone: (407) 347-3519
Email:
sales@usarollerchain.com