Stainless Steel V-Belt Pulleys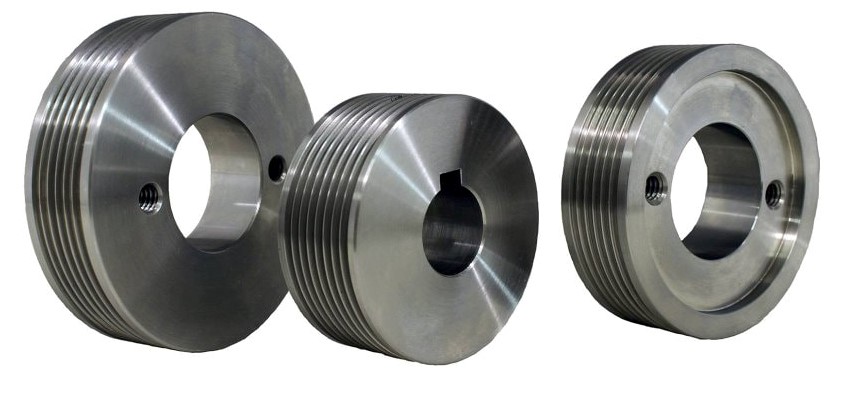 Stainless steel v-belt pulleys and sheaves are manufactured for applications that require the corrosion resistance of stainless steel or for food-grade and medical application requirements. Our stainless steel sheaves are completely custom manufactured to suit the applications' requirements. We supply stainless steel pulleys in single-groove up to 12-grooves, standard configurations such as finished bore (with key-way and set-screws), plain bore, idler, and bushed type. Besides the pulleys, we also have stainless steel bushings and v-belts. For more information or to get a quote fill out the below email form or contact us at (407) 347-3519.
Requesting Stainless Steel Pulleys


If you want to request stainless steel v-belt pulleys simply fill out the below email form or give us a call and we will be happy to assist you. Please note, if you don't know what stainless steel pulley size you have please contact us and we will identify it.