Salt Spreader Chain

Salt Spreaders have been a crucial component of many private and government operations since the mid-1950s. Salt spreader conveyors can also be used as sand spreaders due to the similarities in material composition. Since salt is so grainy it will eat through most standard agricultural and roller chains. Because of this a pintle style chain is required.

At USA Roller Chain and Sprockets we use premium high-strength pintle chains, see the benefits below.

Our 600-Class Pintle Chain Benefits:

Fully heat-treated parts
Quad-staked pins
Open barrel design
Smooth operation
Besides the chains, we also supply sprockets, bearings, shafting, gearboxes, motors, and UHMW wear panels. To get a quote on salt spreader conveyor chain assemblies or for additional information simply give us a call or email sales@usarollerchain.com and we will be happy to assist you. Please note if you don't see the specific OEM or chain listed and need help identifying your salt spreader chain simply fill out the form at the bottom of the page.



How to Identify Salt Spreader Chain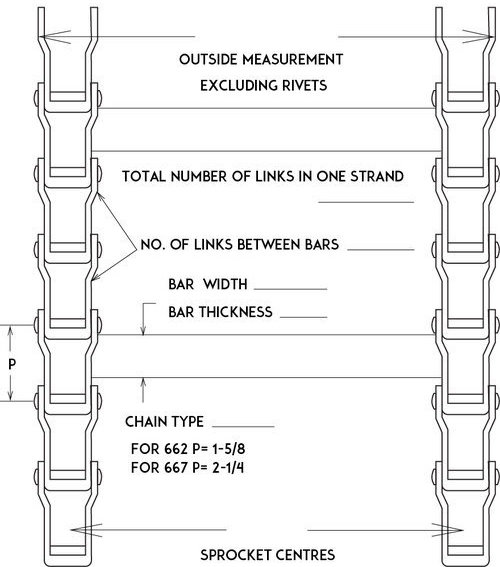 To figure out what size and Salt spreader configuration you have or need replacing please use the above diagram and and fill out the below information form.
Other Salt Spreader Chain Styles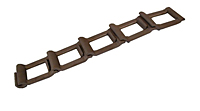 Other styles of salt spreader chains include T-Rod, T-Bar, and Steel Detachable Chains. We can supply these salt spreader chain types as well. To get a quote contact our sales team at sales@usarollerchain.com or call (407) 347-3519 and we will be happy to assist you.