Peer Roller Chain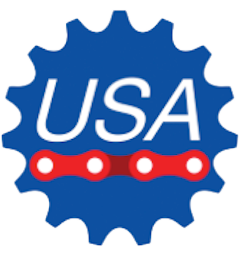 Phone: (407) 347-3519
Email:
sales@usarollerchain.com
USA Roller Chain and Sprockets is a family-owned-and-operated authorized distributor of Peer Roller Chain and Peer Chain products. With over 100 years of combined industry experience, our customer support team provides outstanding service, fast response times, and competitive pricing. Peer chain boasts an extensive line of standard roller chain and specialty chains to cover virtually any application. They are based out of Waukegan, Illinois with a large-scale inventory that we drop ship daily to customers across the globe. We also keep a large stock of Peer chain on our shelves in Winter Garden, Florida, which is located just a few miles west of Orlando.

Let the knowledgeable professionals at USA Roller Chain & Sprockets help you find the right product for your next project or upgrade. Peer chain offers a high-quality product that we sell at a competitive price. Throughout the years we have gone from a small "Mom & Pop" type setup to a large globally-recognized supplier of industrial power transmission components and more. We also have a full machine shop division, an A+ BBB rating, and an export division (Hablamos Espanol) ready to service all types of customers. Trust in USA Roller Chain & Sprockets' quality materials and reliable service - we've been helping keep equipment running since 2001!


Peer Chain Wear Life Testing:

As you can see from the above video, Peer Roller Chain undergoes extensive quality testing so you can be sure that you are receiving a high quality and consistent product.




Peer Chain is expanding its product offering type and is introducing a full line of premium roller chain sprockets. More to come!

To get a quote on Peer Roller Chain or other industrial power transmission products please
contact us
and we will be happy to assist you.

Phone: (407) 347-3519

Email:
sales@usarollerchain.com