Allied Locke Chain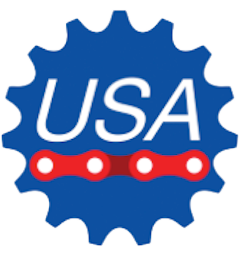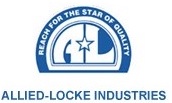 Phone: (407) 347-3519
Email:
sales@usarollerchain.com


USA Roller Chain and Sprockets is an authorized distributor for Allied Locke Chain and a leading authority in the industrial power transmission world. We strive to set ourselves apart from the others by providing fast quotes, reliable service, and competitive prices.

Allied Locke has been one of the nations leading manufactures of roller chains, steel pintle chains, engineering chains, agricultural chains, environmental chains, and more. Equipped with three different production plants (located in: Dixon, IL and Union, MS) Allied Locke has the capability to produce a large portion of chain right here in the USA.
Precision Roller Chains


Allied Locke offers a full line of precision roller chains that range from ANSI and ISO chains to specialty and problem solver chains, and most of these chains are available directly from stock. A few new products that are available is their new line of double capacity chains and the Super Series chains.




Agricultural Chains


As far as agricultural chains go, the've got things covered. They have agricultural roller chains; assemblies (including apron, flights, slats, and attachments); Steel Pintle Chains; Steel Detachable Chains; T-Bar Chain; T-Rod Chain; and a wide range of attachments available right off the shelf.




Engineering Class Chains

Allied Locke has an extensive selection of premium engineering class chains such as welded steel; SS-Class chains; MSR/MXS series chains; Rivet-less Chains; Combination Chain; H-Class Mill Chain; Alloy Chains; and elevator buckets in stock.




Environmental Products

Some of the different environmental products available are wastewater collector and drive chains, as well as the sprockets and other components that go into wastewater facilities. For wastewater please visit the
Wastewater
Section of our site to start your request and see what all we have available.




Allied Locke Sprockets


Allied Locke also has a line if roller chain sprockets, agricultural sprockets, engineer class sprockets, and keyless locking devises. For more information on sprockets please visit the
Sprockets
section of our website.



To get a quote or for general inquires please contact USA Roller Chain and Sprockets and we will be happy to assist you.



Phone: (407) 347-3519

Email:
sales@usarollerchain.com