Baart Industrial Group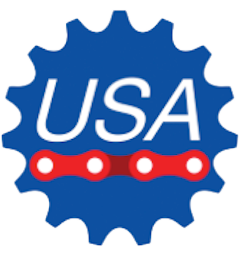 Phone: (407) 347-3519
Email:
sales@usarollerchain.com
Thanks to our strategic partnership with Baart we are a large authorized stocking distributor of Baart Industrial Group products. USA Roller Chain and Sprockets is able to provide fast service, the best pricing, and a very extensive knowledge base. We strive to provide the best overall buying experience while saving our customers money at the same time. What sets us apart from some of the other guys out there is our consultant based customer support team with over 100+ years of industry knowledge and experience, as well as an A+ BBB Rating, and a few other things to further enhance the buying experience with us.

Baart Industrial Group is one of the nations largest manufactures of bearings, chain, sprockets, and other industrial power transmission products. Baart has a primary stocking location is in Houston Texas as well as other warehouses to pull from throughout the mid-west and west which we drop ship from on a daily bases to customers all around the globe. USA Roller Chain also keeps a local inventory of Baart products in Winter Garden Florida, which is only a few miles West of Orlando.

Baart brands offered by USA Roller chain:
The AXIS Brand is a line of premium ball bearings manufactured to strict quality standards and supplied at an economy price level from USA Roller Chain.
BlackStar products are primary sprockets, sheaves, bushings, and a few other miscellanies product types. Each product type has been engineered and manufactured to be extremely durable and long lasting.
Durus Oil Seals is a premium line of seals that are used in mechanical systems to retain lubricant all around the world. These seals typically directly interchange with other manufactures and are in stock.
Lynx Roller Chain is rugged, reliable, and relentless. This product line includes three different series of roller chains as well as a high-strength steel pintle chain featuring the specially engineered King Pin.
Mariner bearings is a line of premium fully stainless steel corrosion resistant mounted bearings. We offer these bearings at a price so competitive that you will probably spend the same amount or less money on a fully stainless steel Mariner unit than you would on a bearing with a plastic housing.
Turner mounted bearings are quickly becoming recognized as one of the premium bearing lines in the industry. These bearings are manufactured and engineered in a way to save you money and keep you up and running.
Vortex Speed Reducers are known as "The Strong Silent Type" because they are strong enough to handle the toughest of applications without giving you problems. The features found in a Vortex reducer will make it stand far above the ordinary.
For more inform or to get a formal quote on Baart Industrial Group products please contact us and we will be happy to assist you.

Phone: (407) 347-3519

Email:
sales@usarollerchain.com