Heavy-Duty Skidsteer Roller Chain
Iwis HSP Heavy-Duty Skidsteer performance chain is manufactured using high-quality, solid, premium components to produce the utmost highest performance and strength. HSP chain took years of development, testing, and proven performance before going into full scale manufacturing. The chain combines strategic German engineering, proven performance design, and optimum material metallurgical specifications to provide top performance and value! HSP Chains come in sizes 80 - 120 and are typically in-stock. USA Roller Chain & Sprockets is one of the nations leading suppliers in industrial drive chains and components. What sets us apart from other supply companies is our industry leading customer service-support, knowledgeable staff members, and ease to do business with. To get a quote on IWIS HSP series chain or for more information please contact us and we will be happy to assist you!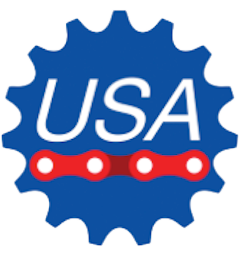 Phone: (407) 347-3519
Email:
sales@usarollerchain.com
"Click Here To Checkout Our Line Card!"