Laser Blazer

Laser Blazer brand lasers are manufactured and known for being versatile, accurate and very reliable. Ranging from diode to HeNe types, 5 to 40 milliwatts of power, green or red color, and dot or line projection the Laser Blazer lineup of products will have the laser you need for almost any application. Something important to remember is that green light is much brighter to the human eye than red light, so applications with high external brightness should use a green light. Also, note that we repair all brands of laser linemakers.


9400 Series Linemaker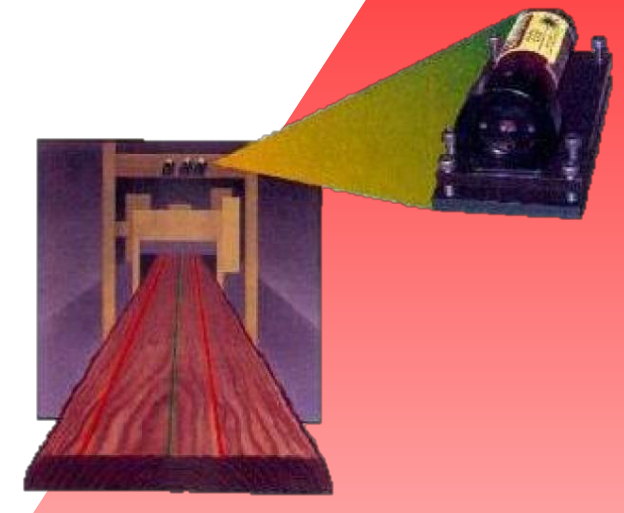 Something special that is manufactured by Laser Blazer is the 9400 series linemaker. The compact and durable design is ideal for applications where multiple lines are necessary.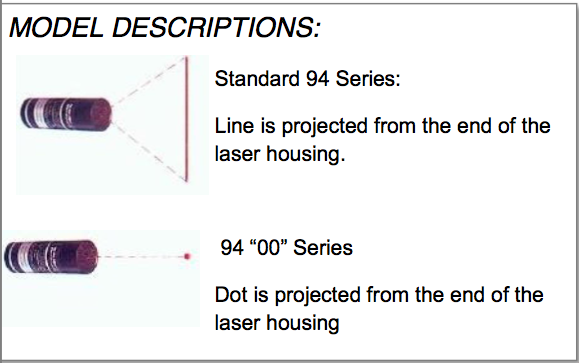 9400 Series Specifications
Laser Operating Voltage - 5 Volts DC (regulated power)
Laser Operating Current - Less than 100ma
Laser Operating Temperature - -20°C to + 40°X
Input Voltage - 115V AC standard (12V DC, 24V DC, and 230V AC acceptable)
Laser Power Output - 5-35mW (depends on model)
Light Source - Solid State Diode
Light Wavelength - 532-635 nanometers standard
Case Construction Anodized aluminum, hermetically sealed
Lens Fan Angle - Between 0 and 90 degrees
Dimensions - 6" long X 1.25" diameter

Requesting Laser Blazer Lasers

To request a quote on Laser Blazer lasers simply fill out the below form and hit submit and we will contact you. Please note that if you do not have all of the below information or need assistance give us a call or email us at sales@usarollerchain.com and we will assist you.