4 Bolt Flange Bearings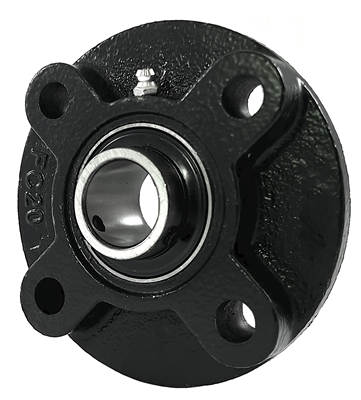 Four bolt flange bearings are designed with four mount points for optimal positioning and mounting force against a surface. Our high-quality 4 bolt flange bearings utilize precision C3 bearing inserts encapsulated in a high-strength cast housing. We supply our flange bearings in a range of materials such as cast steel, stainless steel, and stamped steel. Additionally, we stock light, normal, and medium-duty housing types with the options of utilizing set screws, an eccentric locking collar, or a concentric locking collar for securing onto a shaft. Our flange bearings are used in a wide range of applications such as drives, conveyors, plant machinery, and aggricultural equipment. Combining high-quality materials, precision components, and performance bearing inserts create a mounted bearing unit that's made to last, at USA Roller Chain we aim to supply the best quality power transmission components out there! For additional information or to get a quote on our 4 bolt flange bearings contact our customer support team and we will be happy to assist you!

Types of 4-Bolt Flange Bearings
There are three common styles of four-bolt flange bearings available from stock.

Square Body 4-Bolt Flange Bearings

The square body style four-bolt flange bearings are the most common styles. This is due to their ability to fit in tighter spaces and ease mounting the flange on a square and level apex.

Round Body (piloted) 4-Bolt Flange Bearings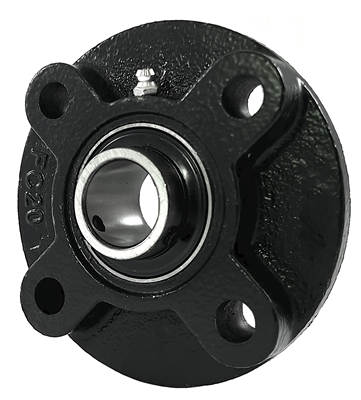 Round body 4 bolt flange bearings are also known as piloted or flange cartridge bearings. They utilize a unique round body design that is desirable in agricultural applications and drives applications; the circular shaped housing offers great holding power with superior strength.

Stamped-Steel 4-Bolt Flange Bearings

Stamped steel 4-bolt flange bearings are designed for light-duty applications and are conveniently more economical than going with a cast housed bearing unit.