Deep-Groove Ball Bearings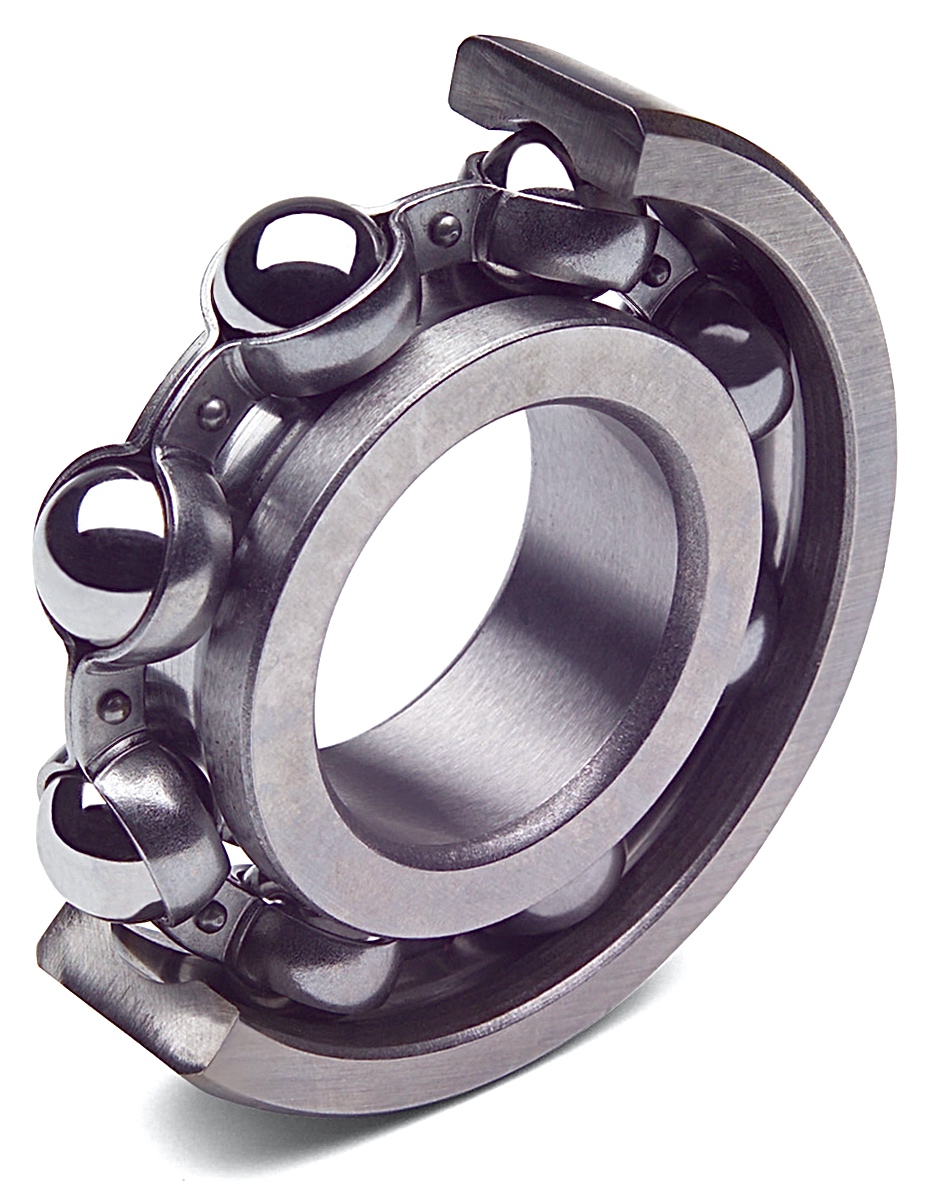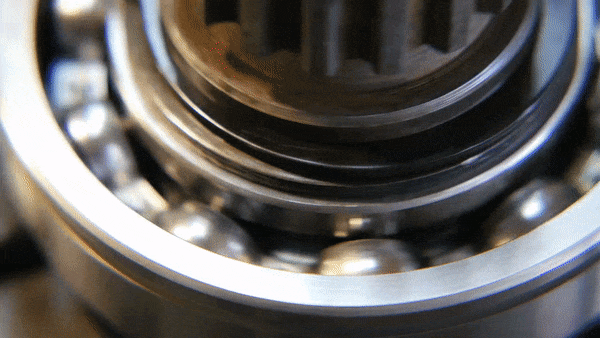 Deep-groove ball bearings are the most common style of bearing used in the world today. Deep-groove ball bearings are designed in a way that allows for higher radial and axial loads and have the most versatility and bore-size availability versus other bearing types. We supply a broad range of imperial and metric bore range ball bearings as well as stainless steel and even plastic ball bearings. Deep-groove radial ball bearings work by having two races that contain the balls that are within a steel or plastic retainer; the load is transmitted through these balls with a low coefficient of friction. With over 4000 deep-groove ball bearings to choose from, we are sure to have the right bearing for almost any application out there!
Deep-groove ball bearings carry a greater load as the diameter grows. Our bearings range in size from a diameter of less than 0.1 inch, carrying a dynamic load of 7.6 pound-force (lbf), up to 81 inches in diameter that can carry over 285,000 lbf. Radial ball bearings can generally work under temperature ranges of -29°C to 177°C. Radial deep-groove ball bearings are versatile and affordable and used in motors, agriculture, pumps, fans, and the food and beverage industries. A deep-groove bearing is made as either single row or double row; double-row bearings can be used for heavier loads. A stainless steel radial bearing is resistant to corrosive environments, which is especially important in the agriculture and food and beverage industries. Shielded and lubricated bearings provide protection to the cage and bearing assembly between the two races, increasing the lifetime of the bearing and reducing the maintenance required over the lifetime of the bearing.
Request for a Quote on Deep Groove Ball Bearings
If you would like to place an order on deep groove ball bearings or need help with specifications or other information from our specialists call or fill out the form below and click "Submit" when you are ready. After submitting the form, our customer service team will get back with you as soon as possible.